The IPE and the TTP Association welcomed the Minister responsible for innovative development of Uzbekistan in Budapest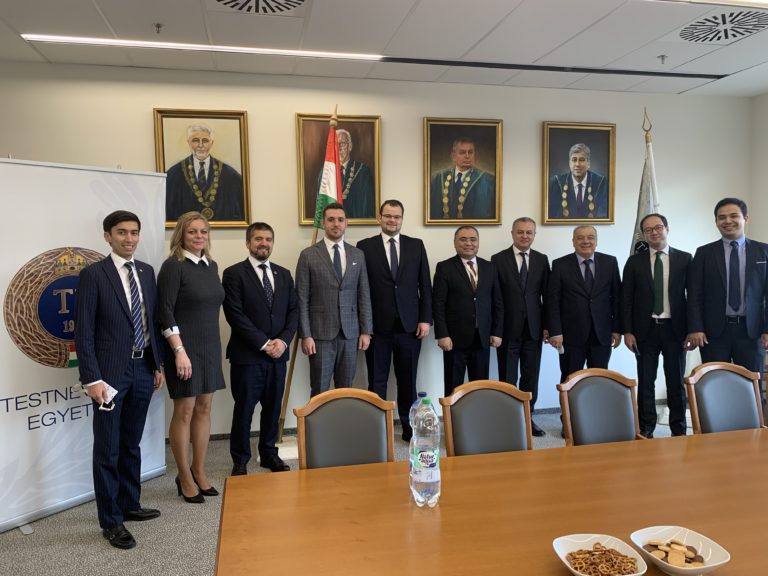 The topics of the consultation were the system of innovation and technology parks in Hungary, the valorization and project validation framework of the Hungarian model, as well as joint research programs and startup incubation.
Minister Ibrokhim Abdurakhmonov presented Uzbekistan's achievements in the innovation ecosystem and the policy portfolio of the Ministry for Innovative Development established 4 years ago.
The utilization of scientific and research results on the market and the integration of young Uzbek entrepreneurs into scientific and business life are of utmost importance to the ministry.
In the new policy and resource distribution mechanism, joint cooperation between the academic sector, the state, and the market plays a prominent role, which is also reflected in the business structures of specific projects.
Uzbekistan regards Hungary as a strategic partner, and it expects fruitful cooperation by connecting the two countries' size, similar development policy system,s and priority industries.
President Norbert Mórucz emphasized that during the 10-year development of the Hungarian model, he adapted the successful models to the local conditions, thus the model of Hungarian science parks and technology parks can be effectively implemented in the development system of other countries.
The professional experience of the past 10 years enables the construction of an objective validation system that integrates international scientific and business standards.
The jointly designed framework and institutional structure allow the idea or prototype in the research phase to develop along a well-defined protocol, increasing the efficiency of entering the market.
As part of the visit, the ministerial delegation held discussions with dr. habil with Tamás Sterbenz, rector of the University of Physical Education.
At the meeting, the Rector presented the scientific competencies of the University of Physical Education, the research infrastructure development program, and the university's international educational activities.
In the "Science and Innovation Park" of the University of Physical Education, the market validation of research results and startups, as well as the internationalization of the educational portfolio, have a special role.
In addition to university cooperation in the traditional sense, the University of Physical Education and its Science and Innovation Park can serve as a location for pilot programs in the future, the funding of which can be based on an intergovernmental agreement at the initiative of the parties.