Hungarian members have joined to the global network of IASP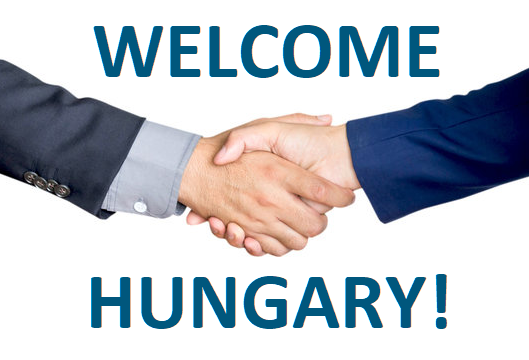 The International Association of Science Parks and Areas of Innovation (IASP) has added Hungary's first Science and Innovation Parks.
The Board of Directors of the international organization decided on the admission applications of the University of Óbuda, the Sport Life Science Park and the University of Sopron at its headquarters in Spain.
IPE has been a member of the international organization since 2017, its task is to adapt successful business models in Hungary and to prepare Hungarian Science and Technology Parks for joining the IASP.

Following the European Division Meeting held in Budapest in April 2022, another historic milestone in the Hungarian innovation ecosystem is that three Science and Innovation Parks have joined the organization since September 2022, following the IPE's organizational membership in 2017.

Óbuda University is the first Hungarian university in the organization, which uniquely implements a Science and Innovation Park in three cities, with an innovation profile for mechatronics in Székesfehérvár, smart industry in Kaposvár, and future industry in Zsámbé.
At the heart of the developments is the synergy of research infrastructure and market-oriented incubation, which ensures the utilization of university knowledge and the sustainability of the ecosystem in the long term.

Sport Life Science Park Nonprofit Kft., founded by the Physical Education University Foundation, is the first Hungarian university science park to obtain Affiliate membership created for new parks, thus becoming a European sports and life science knowledge center.
SLSP's incubation program currently manages 103 innovative developments, a sure incentive platform for the Hungarian University of Physical Education and Sports Science students, researchers, teachers and market players who use innovation services.

The Wood and Forestry Science and Innovation Park, designed by the University of Sopron and TAEG Zrt., is the first Science Park in Hungary created in a university-company consortium, with the competencies to ensure long-term environmental and business sustainability in two strategic sectors.

On behalf of the Association of Science and Technology Parks, Norbert Mórucz, the organization's president, and Dr. Dávid Roland, strategic director, congratulated the leaders of all three institutions.
During the professional work started 12 years ago, the adaptation of international examples and successful business models in Hungary is effective, and the recognition of the international organization and the community is an exact measure of the implementation of the Hungarian model, the experts emphasized.

IASP September 27-30, 2022. holds its annual General Meeting in Seville, Spain, where leaders of new members can receive their membership documents formally.
A Hungarian delegation of 9 people will participate in the international conference.